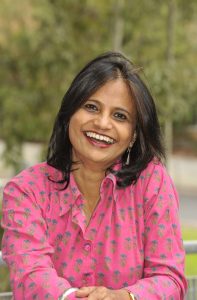 Michele Lobo is a Lecturer in Geography, School of Humanities and Social Sciences, Faculty of Arts and Education, Deakin University, Melbourne, Australia. She is a social and cultural geographer who explores race, migration, encounter, co-belonging and ecological justice in the Anthropocene. She completed her doctoral research at Monash University, Melbourne (2008) that focused on challenging the norms of whiteness and reimagining citizenship in suburban Australia.
Michele serves as Editor, Social & Cultural Geography, Reviews Editor, Postcolonial Studies and Convenor, Cultural Geography Study Group, Institute of Australian Geographers. She has recently published in the Journal of Geography in Higher Education (2020), Journal of Ethnic and Migration Studies (2020), Borderlands (2019) Economic and Political Weekly (2019), Geoforum (2019), Area (2019) and Geohumanities (2019).
Michele was awarded two highly prestigious category one Australian Research Council grants and one public sector funded grant. The ARC Discovery Early Career Researcher Award (DE 130100250, 2013-2016) focused on Indigenous-ethnic minority encounters and belonging in Darwin, Australia. The ARC Discovery Award (DP 130102601, 2013-2016) explored Islamic religiosity, political engagement and belonging in Paris, Detroit and Melbourne. The award of a Department of Foreign Affairs and Trade-Australia India Council grant (DFAT-AIC, 2017/2018) enabled Michele to focus on Australia-India Student Mobility, in particular, the experiences of international students and local Australian students who visit India on study tours supported by the New Colombo Plan.