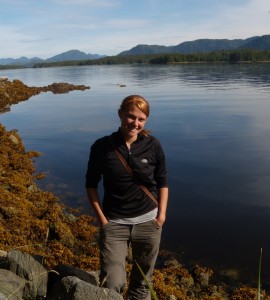 Maggie Low is a PhD student at the Institute of Resources, Environment and Sustainability, working with Dr. Terre Satterfield.  She completed her master's degree in Environmental Studies from the University of Victoria and undergraduate degree in Environmental Science from the University of Guelph.
Maggie is interested in the evolving relationship between First Nations and land and resource management policies in British Columbia.  Her doctoral work focuses on the Great Bear Rainforest, specifically on the wider implications of governance arrangement being used to reshape land use and the economy of this region.  She invites any and all questions and correspondence.
Publications:
Low, M. and Shaw, K. (2011). Indigenous Rights and Environmental Governance: Lessons from the Great Bear Rainforest. BC Studies, 172, 9-33.
Contact info: maggie.k.low [at] gmail [dot] com