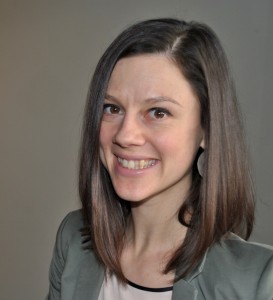 Research interests:
Water governance, social-ecological systems, urban water systems, resilience, urban political ecology, South Africa
Biography:
Lyudmila (Lucy) Rodina is a PhD Candidate, working with Leila Harris, at the Institute for Resources, Environment and Sustainability (IRES) and a Liu Scholar at the Liu Institute for Global Issues. In her research, Lucy explores the intersection of water governance and climate change in urban contexts using a political ecology lens.  Topically, she examines the nascent challenges to the governance of urban water in South Africa under changing precipitation patterns, extreme flow events, and droughts. She seeks a deeper understanding of the ways in which climate change affects both water resources and existing water governance frameworks. What is at stake? How well suited are urban water governance frameworks to deal with these challenges? Lucy is also interested in investigating recent critical approaches to resilience, and evaluating the various ways in which resilience thinking is reshaping urban water governance under climate change.
Lucy did her MA at IRES with Dr. Leila Harris, working on water governance and the human right to water in South Africa. Before starting her Master's, Lucy was involved in a water development project in the Nepalese Himalayas, focused on building irrigation canals and shaping strategies for future community development projects. Currently, Lucy is a Steering Committee member of the International Development Research Network at UBC and a member of the EDGES research collaborative and the Program on Water Governance. She is also actively involved with the Water Ethics Network.
Publications:
Harris, L., Rodina, L. &  C. Morinville (2015). Revisiting the Human Right to Water from an Environmental Justice Lens. Politics, Groups and Identities.
Rodina, L. (2014) Implementation of the Human Right to Water in Khayelitsha, South Africa – lessons from a 'lived experiences' perspective. IRES Working Paper Series.
Morinville, C., & L. Rodina. (2013). Rethinking the Human Right to Water: Water Access and Dispossession in Botswana's Central Kalahari Game Reserve. Geoforum, 49: 150-159.
Anderson, E.,  Findlater, K. M., Freeman, O. E., Levine, J., Morinville, C., Peloso, M., Rodina, L., Singh, G., Tesfamichael,  D., Harris, L & H. Zerriffi (2012). Bridging Disciplinary and Professional Divides to Improve International Development Research at Universities. In: W. Leal Filho (Ed). Sustainable Development at Universities: New Horizons. Frankfurt, Peter Lang Publishers: 753-770.
Rodina, L. (2010). Burns Bog: Power Relations in the Social Production of Nature. UBC Journal Of Political Studies, March 2010: 67-75.
Awards and scholarships:
International WaTERS Graduate Fellowship, 2015
Les Lavkulich Scholarship for Resources and Environment, 2013
SSHRC-CGS Doctoral award, 2013
UBC Four Year Doctoral Fellowship, 2013
UBC Graduate Student International Research Mobility Award, 2012
College for Interdisciplinary Studies Graduate Award, 2011
Faculty Women's Club Jubilee Scholarship, 2011
Contact:
l.rodina [at] alumni [dot] ubc [dot] ca
Follow Lucy Rodina on Twitter, Academia.edu, and ResearchGate.