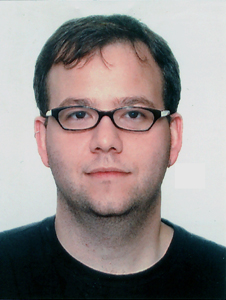 I specialize in English Renaissance literature and Shakespeare. I also have research interests in ecotheory, plant studies, queer studies, and disability studies.
My first book, Wooden Os: Shakespeare's Theatres and England's Trees (University of Toronto Press, 2013), brings into view the forest and the trees of Renaissance drama: it explores the surprising connections among Shakespeare's theatre, drama set "in the woods," and an environmental crisis that propagandists claimed would lead to an eco-political collapse – an unprecedented scarcity of wood and timber. I propose that, in performance, the material woodenness of theatre could have activated such environmental anxiety and temporarily mitigated it. The Society for Theatre Research short-listed it for the 2013 Theatre Book Prize.
My current project, Marvellous Vegetables: Plants and the Poetry of Description in the English Renaissance, shows how "description" as form and method secures a link between poetry and botanical natural history in sixteenth- and early-seventeenth-century England. Cross-disciplinary, multilingual, and transatlantic in its objects of study, this project investigates how texts like John Gerard's Herball use classical and English vernacular poetry in identifying new or unknown plants and describing such a plant's morphology and medicinal application. I examine four case studies that are designed to encompass exotic and native plants, to span high and low social registers, and to track the colonial movement of plants across oceans, cultures, and languages. Akin to entries in an herbal, these studies illuminate the surprising place of laurel trees, leeks, tulips, and potatoes in the period's poetry and natural history. They also help spotlight the hitherto unexamined – but central – place of these plants in the field of English Renaissance studies.
With Stephen Guy-Bray and Will Stockton, I have edited Queer Renaissance Historiography: Backward Gaze (Ashgate, 2009), and, with Jean E. Feerick, I have co-edited The Indistinct Human in Renaissance Literature (Palgrave Macmillan, 2012). More recently, with Tiffany Jo Werth, I have co-edited a volume of essays, Premodern Ecologies in the Modern Literary Imagination (University of Toronto Press, 2019), and with Robert W. Barrett Jr. a special issue of postmedieval called "Premodern Plants." For 2019-20, I served as the Outgoing Director of "Oecologies: Inhabiting Premodern Worlds."
I teach undergraduate and graduate courses on topics that include "Climate Strike!," "The Literatures of Environmental Activism," "Plant Blindness," and "Sky's the Limit: Ambitious Flights in the Renaissance." I welcome new students!