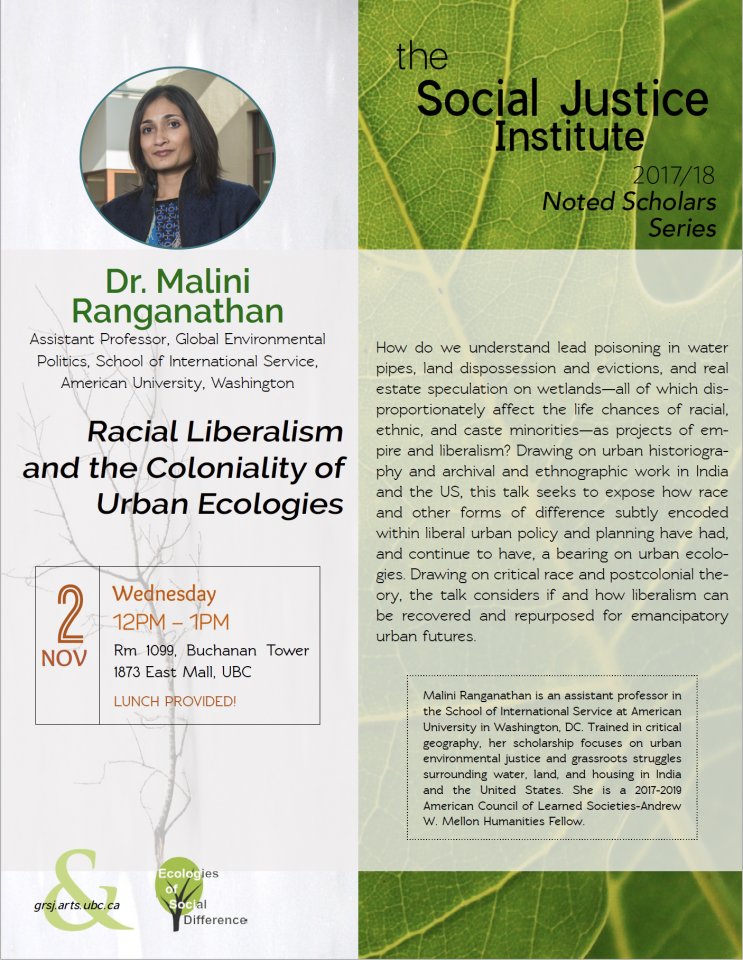 Ecologies of Social Difference and the Social Justice Institute present:
Dr. Malini Ranganathan
Racial Liberalism and the Coloniality of Urban Ecologies
When: Thursday November 2nd, 12-1pm
Where: Rm 1099, Buchanan Tower
1873 East Mall, UBC
Lunch Provided
Synopsis: How do we understand lead poisoning in water pipes, land dispossession and evictions, and real estate speculation on wetlands—all of which dis- proportionately affect the life chances of racial, ethnic, and caste minorities—as projects of empire and liberalism? Drawing on urban historiography and archival and ethnographic work in India and the US, this talk seeks to expose how race and other forms of difference subtly encoded within liberal urban policy and planning have had, and continue to have, a bearing on urban ecologies. Drawing on critical race and postcolonial theory, the talk considers if and how liberalism can be recovered and repurposed for emancipatory urban futures.